Welcome to the world of Symphonic Metal! Today we review Anna 'KiaRa' Moiseeva's second solo album "Archangel", released on October 14th 2022, just a few weeks after the last show with her band Imperial Age during their furious European Tour.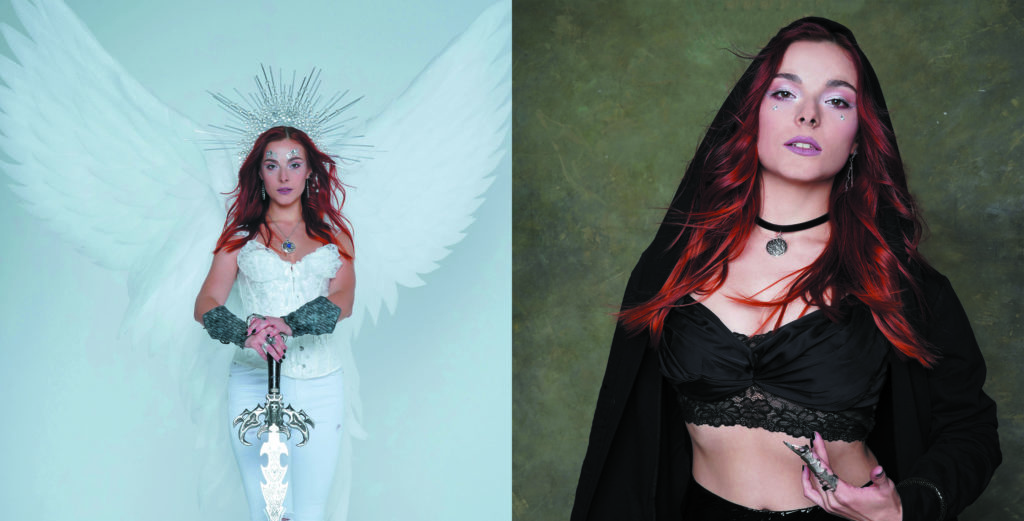 KiaRa is one of Imperial Age's two female vocalists – beside Jane Odintsova. She released her first solo album "Storyteller" in 2020. In her own words, "the sound on this album [Archangel] is much higher quality and professional than on the first one album 'Storyteller'. The music is also more mature." I personally liked Storyteller for its roughness quite a lot, let's see and hear about the progress now.
God Of War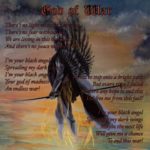 Written as early as August 2021 it became prophetic regarding the situation between Russia and Ukraine just half a year later. It starts harmless with some symphonic sounds and crashes into your brain, mercilessly and unforgiving as the God of War. Only the lovely voice of KiaRa saves the track from becoming a harsh Death Metal hymn. Powerful and dynamic as it is, it is a perfect opener for the album.
By The Grace Of The Lord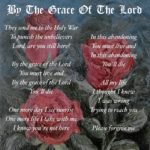 The second song continues with the war topic. It is the much softer song on the very symphonic side though. Piano sound outperforms the guitar, which now solely serves as support of the piano. Sweet and innocent melody and harmonies are in stark contrast to bitter sweet lyrics in the disguise of perfect orchestral vocals.
Жена Князя (Prince's Wife)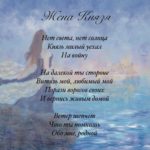 Sung in Russian – KiaRa's mother tongue, proofs how strong and emotive the Russian language sounds, very dramatic, very ancient and very perfect for this track. Indeed, the song consists of some undeniable folkloristic influences you can only find there. It tells the story of a wife waiting for her beloved one returning from… war. (Hopefully)
Requiem For The Immortality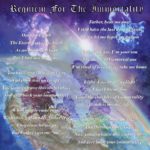 We return to the topic of the opener. Organ opens the song, it could be the dramatic anthem of a mystery musical. A heavy guitar falls in. And surprise, surprise, harsh vocals before KiaRa takes over the lead in this duet. Even though the theme of the song is far from being lovely, the arrangement is. It is storytelling, pushing forward and demanding in once.
Black Sun
An instrumental song which lets you dream away. Let your thoughts flow. Draw the line between war and peace, good and evil, black and white. Very symphonic and no metal at all but it is what it stands for. It invites you to tear down the borders in the hearts of mankind.
Nostalgia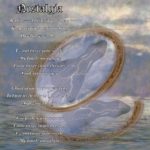 A pure love song. A very dramatic love song. It is carried by the piano melody and string arrangement. The lyrics are full of memories, about the awakening of the good inside, about eternal love for someone far away. A guitar solo adds to the harmony of the song. Once again a song to dream away, especially when your beloved one is not physically near you but you still feel the soul.
Hope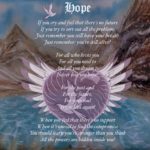 We are living today and we know that not everything is bright and shiny. This little gem gives you hope for a better, sunny future. You know, as long as there is hope in the end everything will be fine. Again piano and guitar rule the song without fighting each other but living in peace and harmony like ebony and ivory on a keyboard. The clear vocals fulfill their duty of delivering a very catchy song.
Last Goodbye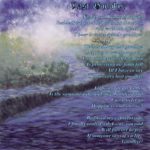 If you think, it is a song about two lovers who split up and speak out their last goodbyes, you're wrong although it would be the usual theme for a title like this. In KiaRa's version we say goodbye to fears and bad memories, evil nightmares and bad thoughts. So there is no "goodbye" but a "never come back" in it. With its string and piano arrangement, it is one of the softer songs until the guitar falls in to underline the demand for this last goodbye. Very well arranged and structured song indeed.
Heart Of Life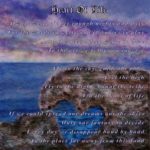 You know what keeps us alive these days? Who are the people pumping the blood through the veins of our emotional lifeline? We might have forgotten them but without them everything would be dark and cold, no love anymore. It is a song about people of art who stimulate our thoughts. Now it is time for us to keep them alive! Guitar intro, clean vocals falling in. A true declaration of love for art! String arrangement underlining this powerful statement. Heavier guitars strengthen their position. Powerful song!
We Are The Stardust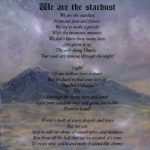 Now we hear some electronic tunes at the beginning, an almost industrial metal guitar sound and of course again KiaRa's clean vocals telling us a story about reincarnation. If you believe in it, do you know how old your soul is? How many lifes your soul has lived and survived? These lyrics invite you to think about it. Not only one time or twice, but one more time, even if you don't believe in reincarnation at all. But think about it!
Archangel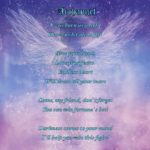 The title track of the album. Nomen est omen. The soul is eternal as we have learned in the previous track. An archangel might be the highest level of evolution for a soul. Archangel begins as spherical as the soul of an archangel should be. The arrangement is a mini opera itself. I can't think of a better title track and closer for the album. But remember, even Lucifer is an archangel. He is the "fallen angel" but does it really make him the bad guy or villain? Or does he just fulfill his given destiny? Listen and find out yourself.
From Eleven to Sweet 16
Russian Versions
On the subject of the closer, after eleven little gems there are still 5 bonus tracks left. The first two songs are the Russian versions of We Are The Stardurst and Archangel. Compare them to the English versions and find out about the differences. My lips are sealed. I won't tell you anymore but to listen closely, it is worth it!
Orchestral Versions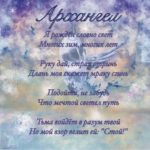 The other three songs are the orchestral versions of By The Grace Of The Lord, God Of War and Archangel. Listen thoroughly to the clever arrangements and try to sing along to them on your own. I'm sure, you will have some good fun! Or accept them as independent pieces of music on their own and enjoy the single instruments while you close your eyes and listen.
What is left to say?
I'm holding a real piece of true art in my hands. A very, very good album. "Archangel" clearly topped the already very good debut "Storyteller". It is classified as Symphonic Metal but it is influenced by death and black metal, heavy metal and modern metal as well as industrial and electronic music. And don't forget classic music. There is a little bit of Mozart, Monteverdi or Vivaldi in nearly every song. If you read and listen to the lyrics you will find out easily about the main themes of the album, immortality, reincarnation, war and peace. Peace is most important nowadays. KiaRa herself and her bandmates of Imperial Age are refugees of war themselves. She exactly knows what she is singing about. The band of Russian origins escaped head over heels from their home country as soon as the war appeared on the horizon. They are true Europeans and world citizens and I hope they will take roots in a better world.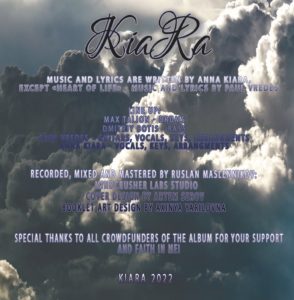 ---
!
KiaRa online:
Facebook  – https://www.facebook.com/annakiaraofficial/
Merch on BigCartel – https://annakiara.bigcartel.com/
Patreon – https://www.patreon.com/annakiara
Please buy merch and physical music or downloads  from the bands official sources and don't stream music for free because it steals your artists' income
---
All pics property of KiaRa and part of the album's booklet
Proof reading by DermimBoad