Prologue
A fairly warm day, sunny from somewhere far back you hear the particular mix of intros and choruses being played and suddenly stopped hinting of an ongoing sound check as you head to the main stage were the next band is about to deliver one of their kick ass, stage shredding shows. There is a good spot not too far from the stage. Only minutes before the band will enter stage your eyes wander through the crowd: On the left, there is a bunch of kiddoes with some undeniably cool patches on their vests. On the right there is this circle of four 'beary' and bearded grumpy guys and yes, naturally the front row makes this funny mix of sweet girls and nerdy guys. You never really know who of them is more of a groupie. Sipping your drink as the first songs warm up the crowd, the bearded beary guys form a pit. You pass your bottle on to your yet unknown neighbour and dive in, get one with the beat, flow with your stumbles to jump and jump and push and jump … Welcome to the pit.
Damn, sweet daydreaming again. Then again last summer came with numerous festivals again so why not expect more of them to happen in 2022? Anyway the situation is not the same as in February 2020 or 2021 as even the virus altered. In a rush of various back-to-normal strategies, with power of nuclear explosion the Putin's invasion into the whole of Ukraine crushed. Hopes have crumbled to dust as we see smoke rise from Ukrainian theatres, schools and residential areas. We find ourselves in a surreal if not pervert paradox. In Europe, a brutal war, heavy sanctions, and millions of refugees are as real as the event industries is about to return to normal. We only know, the world will not be the same anymore. Again.
But "the show must go on"
The question is what have we learned from the past two years and consequently what can we expect from the year 2022. With threats of an even graver war and the re-growing pandemic, can we still look away? Or expect a blooming festival summer and a tidal wave of bands touring to promote the ocean of new albums and nailing us to our favourite clubs?
In this article we concentrate on the well-known Covid-19 threat, it doesn't mean to look away from the Ukraine (check out Metal and War ). From a different angle it all seems to be a compilation of metal tunes …
"2021 or The Big Waiting" – An Industrial Elegy
The soundtrack to the pandemic could be an industrial elegy. Metallic beats echo in a former furnace hall, now covered in rust and dust. Isn't it a perfect stage for 'the big pause' (namely 2020) and 'the big waiting'? In 2021, the situation was ambivalent. England's Freedom Day opened stages, Sweden had never really closed, while continental Europe was mostly locked. Hidden in the background a tireless hoard of managers fights for their festivals and reschedules tours time and again and again. A tiny bunch of fearless stage heroes really makes it to tour and run festivals while most surrender to the virus even before this mutates and resets the situation anew anyway. Ok, 2022, then.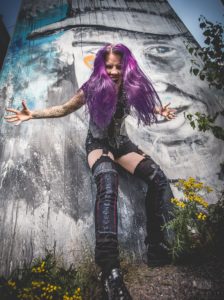 Sara Vanhamäki (Shereign, exFear Of Domniation) illustrates her experience: "The whole 2021 was just one big waiting scenario. I'm a person who usually just does what needs to be done and last year I just had to wave my hands in the air and be like "I dont' know anything about anything anymore". Drop the mic, exit and see what the year 2022 brings along."
A depressing experience that too many will have shared: "I learned to be more alone. These are the most isolated years I´ve had in my life", texts Kimmo Korhonen (Waltari, Solacide). Then again, it cannot be that. Despite everything there were bands touring and numerous festivals. Or as Becky Baldwin (Hands Off Gretel, Fury) sees it: "Changing situations can be hard to cope with, but after surviving 2020, 2021 was a doddle!"
Then the one question is: Is there anything good you have learned from all this pandemic?
"Rose on A Grave" – The Melodeath Sonet
Bright shines the flower from the sadness of the cemetery framed by the majestic but cold stones marking the graves. Have we learned to appreciate the beauty of the rose despite its thorns and the sadness all around?
"Vibrant Village" – The Ambient Metal Poem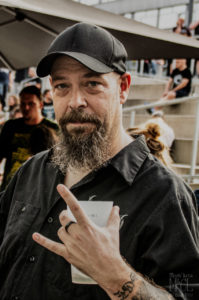 First of all, there have been as many administrational strategies to cope with this pandemic challenge as there are governmental administrations. From strict lock-down to complete ignorance of the medical emergency – there has been everything and it is almost impossible to understand why the measures have differed that much. Nevertheless, none lead to the one perfect path. Covid19 existed, exists and will continue to exist and survive them all, the only real question is, on which more or hopefully less harmful level. Surprise and doubt rise as natural consequence feeding the growing gaps in society. There is, however, also a counter reaction to either the growing gap in society as well as the overwhelming threat. Carsten Kachelmus (Face Down Hero): "The community supports each other more than before." Gaia Guarda (Uriel) describes this experience from her more personal angle: "I'm very grateful for the people that have been supporting me in the last two years, from launching a crowdfunding in the beginning of the pandemic to releasing my debut album."
"Buried Alive" –  A Gothic Lullaby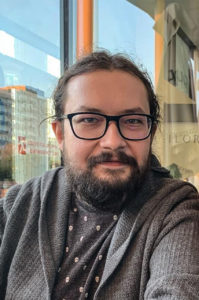 Still the restrictions and programs to soften the socio economic collateral damage of the pandemic come with hardships and unjustly distributed means. – "The music industry, at least in our country, is the last one the government cares about", describes Catalin Ungureanu bass player of Secret Society the Romanian situation. It seems to be a global point of view in many cases as Kimmo explains: "Umm, learned to believe into government even less than I already did.
"Chilled" – A Stoner Ballad
In contrast to this focus on the level of the whole society, others have learned to focus on the individual level. Carsten explains: "That you should be thankful even for little things like for example the possibility to practice again with your whole band or playing small gigs. Take nothing for granted." Similarly, Mara Lisenko (MARA) adapted in her way: "Survival strategies and making mental health a top priority." Becky has come to a pragmatic perception: "I have learned that the things that are outside of my control should not be worried about." A more optimistic view comes from Lisa-Marie Watz's (April Art): "Making plans is great, but don't be too hardheaded. Life goes its own way, go with it and stay focused on your goals"
The most optimistic view perhaps comes from Miroslav Holly (Insanidroid, Míra Holly`s Synthweaver): "I've learned that even when concerting is not possible, there are always options to continue with being creative – whether it be learning how to produce music at home, or to just learn new things in general."
"Of Wolf And Wolverine" – A Power Metal Epos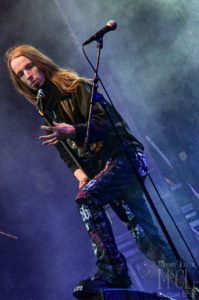 The 'big pause' and the 'big waiting' meant plenty of time to work on one's individual skills. Those could be rather basal such as learning to appreciate what you have if 'only' this is health: "It's better to keep safe then have to get through pain and virus", says Catalin. And perhaps alone is not really alone even explains Kimmo: "I never had any problems with being alone. But of course there´s a bit of contrast, when I compare life in 2019 when … life was "normal" in the world. Now like spending Christmas, it´s just me and the cat. But at least there´s no people I don´t like around me."
As often, the actual key to manage a situation is attitude. Working on that is a time- and brain-consuming matter. But then, there was enough time. Plenty of it. Maybe even too much of it, far too much. So a main thing Sara learned was "Patience. Loads of patience. With the band and pregnancy." Becky's sort of patience has more social focus "I don't worry as much about what people think, and when differences come up I can accept people and their feelings more easily."
Basically dealing with hardships is a question of resilience which is what Gaia took from 2021: "It taught me that the more resilient you are, the more you can reach your goals. …, anything is possible with great work ethic!"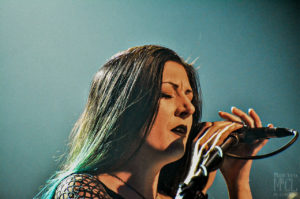 Naturally the 'big waiting' provided just as much space to work on your creative evolution. Miroslav Holly tells us: "I've spent most of last year building my home studio and started producing electronic music while our band was not doing much of anything. So I guess that's my takeaway from 2021." Just like Lindsay Schoolcraft, he stretched his horizon. She even shifted her self-perspective: "2021 taught me I'm a music producer at heart and in mind."
 "Chess Master" – A Cross-Over Free Verse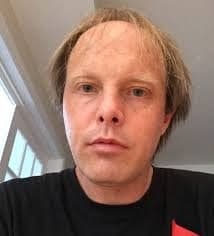 When resilience meets attitude, everything seems possible, even turning shit into gold. Curtis Dewar, C Squared Music and Management, Canada, even has a positive resume on the year: "A lot actually. I've learned that you can still network despite any pandemic. We've actually been able to have a lot of successes with our artists in spite of all of the crap that's gone." It might be his priceless humour or just a lovely level of sarcasm but he seems to be very right as we can also read in Gaia's statement: "I build most of my career online without performing, what I learned is that it doesn't matter if you are performing or not, you can still find your people with only using social medias."
"All Fucked Up" – The Punk Parole
So obviously the 'big waiting' was not entirely bad. It is all but the first time, a challenging frame makes fertile grounds for creativity. And yet it qualifies for an apocalyptic setting. An ocean of newly released music waits to be played on actual stages. This massive positivity crashes into a scenery of the economically shattered event sector. Many a stories may unfold from here writing songs for very different genres.
"Apocalypse" – Graveyard Doom Metal requiem
Gaia draws the blackest of all images: "I think for me the only worst case scenario I could imagine would be if no one listened to music. Which I highly doubt would ever happen." There is unfortunately a grain of truth that already happened within. When supplying basic needs is at stake, the mind tends to focus on these rather than soul food. Getting food, beverages and toilet paper gets priority even if the brain is starving. Culture is all but a luxury good! Thus, there is a notable decline of interest in music and music-related media. Lucky us! Metal is more than music and culture. It is our replacement for religion and the glue of our peer group, too. Both in general provides help in cases of emergency.
Nevertheless the pandemic has sped up fundamental changes in the music business as the decline of the retail sales, declined ticket sales for live shows etc. (read more about this topic) "I guess the worst things that I can imagine would be returning to live gigs and the attendance being poor. Whether they are worried about the virus still being too threatening, or whether they just feel like they don't want to go to gigs anymore…", explains Becky which may be quite a realistic point of view and Carsten adds to that: "My personal worst-case scenario for 2022 according to music and culture in general is that a lot little iconic clubs will not survive the covid restrictions for financial reasons." Consequently this would force (more) bands to give up or as Catalin puts it: "That would be focusing on my job as an IT engineer".
"Infernal Salvation" – The Black Metal Psalm
The three of them naturally have a focus on the continental European situation, in different countries though. Becky Baldwin lives in UK what means apart from a more open [call it stupid, care- or fearless] covid strategy than many countries such as Italy, Spain or France most of the time had. So, her bands have to deal with the extra efforts resulting from the Brexit additionally. From across the Atlantic Ocean, the situation looks again differently, as Curtis explains: "My worst case scenario for 2022 is that only USA is back open for touring." As Sara and Becky mentioned already the past two years came with plenty of hopes to play gigs and even more effort to adjust and re-plan, but not playing in the end. While touring on a national basis might work for example in centralistic organised countries like France, federal states become an uncalculatable obstacle already. As the best way to promote new music and selling merch is by playing live and digital releases mean global availability touring on an international scale is of great importance. So even touring on a vast but yet only national market as the USA is limiting. Even rather mildly diverging strategies from one country to another can end all touring plans for example when home and fan base are divided by an ocean as is case for the Canadian band Anvil. Their largest and most loyal gig crowd in has been in Europe over decades.
"Groundhog Day" – The Thrash Metal Threnody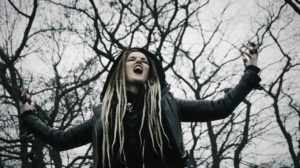 The Groundhog Day (in honour to the amazing movie) setting seems a quite likely one. So Mara's worst case scenario is: "That nothing will change." Miro illustrates it: "Well the absolute worst case scenario would be (at least from my point of view) if the whole situation wouldn't change from previous years. That means last minute cancellations of shows/festivals etc. and the whole uncertainty that goes with it." Naturally this means quite different settings in detail depending on where you live: "In the UK, it seems like our government is not willing to have another lockdown, so I think at least we won't be having that misfortune again! …The fear now is that the last 3 years of planning shows, for them to be cancelled and moved so many times, could all be a total flop. So many things are lining up for my bands now, and the last piece of the puzzle is for all those upcoming gigs to be full of happy and excited fans", explains Becky.
How would be the situation for a new band? Well-established bands have a fanbase already who would support them or has during the past two years.  But what if there is no fanbase but a debut album waiting to make a band finally visible? Sara explains: "As a musician the worst-case scenario would be where these restrictions would continue and we wouldn't be able to do any gigs. We have postponed the release of our debut album with Shereign over a year now and still continue to do so, since gigs are the only reasonable place to promote our music. We decided to publish a couple songs so last year we released three singles and performed at SaariHelvetti festival. Still the band is in a halt since we were built for live gigs, not live stream."
"Aquarius" – Symphonic Metal Opera
Are we heading for the age of Aquarius? The situation hits each of us individually and each of us all replies to it in his or her own way. None of us are the same as any other and consequently the projections for the coming months we received differ from what might be considered realistic up to from the wishing well.
" Sun Over Uppsala"  – A Pagan Metal Rune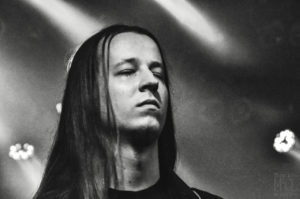 "Best-case scenario (realistically speaking) would be sort of going back to "normal" – maybe going for smaller shows/a bit restricted festivals, but keeping the music industry going", explains Miro. It reminds of Vikings who finally made it after a fierce battle to their sacred place to feast. But with time and endurance, the goal is achievable. Time is essential again, as Sara tells us: "As I just became a mother in December 2021 this corona time has given me loads of time to grow into that. I haven't had to think about any band stuff or try to balance between band life, gigs etc and I have been able to take all the time I need to recover from the childbirth. So the best case scenario for 2022 would be that the restrictions would ease towards summer, we would be able to do some festival gigs with Shereign, release the debut album in the fall and continue to do gigs and build our band from there on like we normally would." – Normally. It tastes sweet like mead these days.
"Anomaly" – An Avantgard Metal Epigram
With the sweet delusion from the Vikings' mead, we imagine we could simply resume normal but keep in mind what we have learned. Gaia says: "It would be to get back to normal, but still with the mentality that shows are essential. I was lucky enough to play one show in October, the circumstances around that show would have made it impossible to sold out if it would back in 2019 (size of the venue, line up and the prices of the tickets)."Also Becky loves to resume in the old way: "The best case for 2022 for me would be to have European tours again like I did pre-covid."But the world has changed and provides new challenges beyond the pandemic, as Becky explains: "Since the UK left the European Union, there are many big questions about how to manage those tours. Many countries have different rules, and nothing is very clear at the moment. I hope that all of the EU countries come out of their Covid restrictions safely very soon, and for them to welcome non-EU bands to tour freely." 
The audience, however is only waiting to gather in front of the stages again, as Gaia says: "A lot of my band's fans were telling us how much they were just happy to be back to seeing a show, and that they really appreciated it. I think we are heading to a new world where we are more appreciated hopefully!
"Glory Days" – A true metal anthem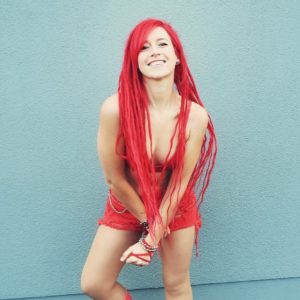 Lisa wants not only to resume but push forward. April Art were climbing on the ladder of success when the pandemic just seemed to saw what was left of the ladder above them. So she wants to "play all the shows that are already planned and many more to come!" Nevertheless, this can only work if not only the USA and UK open their venues as Curtis points out: "Best case is everyone else is!"opening, too. Carsten sums it up: "That we are able to visit concerts again in the way we did before covid and that all the postponed gigs from 2020 and 2021 can be made up."
"Wishing Well" – The Schlager Metal Tune
In moonlit night "Aliens will come to save us and throw us some good metal shows", chants Mara laughing and as the aliens have arrived already they some grant wishes. Catalin wants "to travel and tour either our country or even Europe." And to Lindsay her "Best case scenario is I land some bigger gigs and get to travel and be part of some really cool projects."
"The Phoenix" – A Hardcore Chant
Unfortunately, the world is lacking a reliably working wishing well. Too many small clubs and even big festivals will have closed down, bands who lived on life music broke or split. Even labels and bigger agencies made it only by enormous efforts. And due to the war in Ukraine yet again bands are forced to cancel shows. Naturally, this is the smallest of issues now. Anyway during spring the whole pandemic should slow down so that venues can open on a more regular basis. We should have a brilliant festival summer although people would need in general still pay more attention for each other for example by still wearing masks. And yes this explicitely excludes the war in Ukraine as its consequences are simply uncalculatable now. 
"Keep On Rocking In A Free World" – A Glam Rock Medley
Some bands were very active and full of ideas, came up with some innovative formats such as streaming shows. But far too many excellent albums have yet to be promoted by a live tour. No stream ever can match this.
All the more as the world is facing once more something none of us ever thought possible: Let's unite in peace and shout it out loud "We want our bands rockin' all over the world" because from the Status Quo we can't get no satisfaction." We will never give up, but united we will be strong. United we will strike back. Freedom will win. Let's Rock And Roll All Nite And Party Every Day because Long Live Rock And Roll!
Join in and let's dream together!
---
Text and edits by Friend X and Muumi Katja