Corbian – "The Raven Cult"
Corbian were founded in 2014 and just released their second EP named "The Raven Cult"! They describe their style as "Hybrid Metal" and their 2017 debut album "Supremacy Of Fire" already received remarkable reviews.
So what can we expect from Hybrid Metal? How about a solid basis built of Modern Melodic Death, some elements of Power Metal and Thrash combined with excellent technical skills and even partial orchestral moments?
Their hometown Offenbach may not be the first place you think to be a cradle for innovative metal but Alexander Papadopoulos (drums and percussion,), Aron Pusic (bass), Nils Fehrmann (vocals), Nick Sonnleitner and Robin Buscheck (guitars) will prove you different.
Now let us have a look what we can expect from the six songs, are they ravenish and cult enough?
"Enemy Inside (extended)"
Quite "orchestral" beginning, until steaming guitars take over. Relatively mid tempo song for this genre with some interesting changes of rhythm and harmonies, the singer already proves to be a better one of the genre, nice vocal range.
After around 4 minutes, the song slows down to a nearly acoustic theme before it turns into an atmospheric guitar solo and ends without simply fading away.
Give it a second or third listen before you judge it too early if you don't like from the start because it is a quite challenging song. Moreover, don't mix it up with the same named band from Bavarian Aschaffenburg.
"Vikings"
Not the TV-histofantasy, but a pumping song, harsh vocals, guitar work to the point, pounding drums, which seem to be a bit slower than the song itself. You can already have the vision of a Viking fleet landing in Northumbria to plunder the local monasteries while you listen to the song. Slow and heavily armoured knights, light but effective armed axe-men come to my eyes. It is a kind of epic battle hymn and the makers of the next Viking related TV-show should indeed consider adding this song to the soundtrack as one of their anthems.
"Bloodstains"
Let's watch the lyric video for Bloodstains here:
No compromises, you're awake from the first second on with the growling vocals before the guitars fall in a moment later.
The song is rather short and catching your full attention so you don't miss anything of this interesting piece of music. When it is over, you can do nothing else than listening to it again just in case you missed something though.
The lyrics seem to make sort of a bill of indictment and address the conflict between a father who cared less about social abilities but stood for a generation of strict patriarchy and submission. On a second level the lyrics address the inner conflict of the son fearing to bear the fathers genetic heritage. The bittersweet and short in-between pipe-like keyboard tune adds some creepy sting like salt in a never healing wound.
"Animalistic Sexual Intercourse"
Some "broadcast" speech as a starter.
Crashing and overwhelming guitars falling in, speed, speed, speed, that's the real deal of this intercourse. Making love to this song must be extremely powerful, if not rough or even brutal, but 'nomen est omen' – animalistic sexual intercourse.
Enough said, listen and try it out yourself.
"Parasite Humanity"
It sounds like I have already heard this song a while ago but I cannot relate a certain band or particular song with it. Once again a song which is not made for the faint hearted. Live with the inhuman guitar riffs or leave it. As a contrast you then better listen to some additional female guest vocals and find out who the singer is. Anyway, it is a brilliant up-tempo song.
"Symptom of the Universe"
… and this time I CAN relate a band with this song – it is a Black Sabbath cover. The natural question risen by any cover: is it a worthy cover?
Manna for my ears – one knows Tony Iomi's iconic riffs right from the beginning! However, didn't he already create all metal guitar riffs before the phrase "Heavy Metal" even existed?
Back to the actual version. It is a very interesting interpretation, not just a mere cover of the song. Corbian's version clearly shows that even a 45 years old song still sounds fresh and young if combined with newer and more modern elements. It still remains a if not THE statement for Thrash Metal.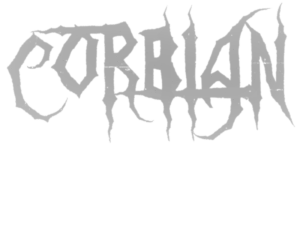 Well Done, Very Well Done
Though I didn't find the title somewhere in the lyrics – I must confess I didn't listen to or read them in detail apart from "Bloodstained" which comes with a lyric video – it makes kind of sense to name the EP "The Raven Cult".
One can easily span a bow from it to each song as they make a fitting plot in style and order of appearance on the EP
Hard to judge and find a favourite song, they are all pretty good, interesting in their own style and performed very powerful. Maybe, but only because I am interested in history, it might be "Vikings" though.
Even if you don't like a song from first listening, give it another chance or two and pay attention to the smaller details, a shallower listener surely would miss.
I bet, we will hear more from Corbian in the future and they will make their way through the nameless masses of mediocre or mainstreamed "Metal" bands.
They already found their path which is remarkable for a band's second release.
Or in three words and to answer the question of the headline: Yes, it does and is an excellent EP!
Maybe give their 2017 debut "Supremacy of Fire" a listen as well, it certainly is worth it.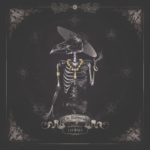 The Raven Cult
1. Enemy Inside (Extended) 05:50
2. Vikings 05:42
3. Bloodstains 03:03
4. Animalistic Sexual Intercourse 04:49
5. Parasite Humanity 05:22
6. Symptom of the Universe (Black Sabbath cover) 06:17
---
!
Homepage: https://www.corbian.info/news/
Music: https://corbian.bandcamp.com/
Please buy physical music or download it from the bands official sources and don't stream it for free because it takes away your artists income.
Thank you Muumi-Katja for your input