Slovakia's Black Metal Torch Bearers
The Slovak formation Depresy might not be a household name internationally, but in their home country of Slovakia and in neighboring countries they're a highly regarded black metal band. They're part of a cohort of underrated bands influenced by the sound of early doom/goth/death metal and melodic death and black metal that came up in the early nineties. If you're feeling a little burned out on heavy metal music, please check out some of these Czecho-Slovak bands like Lunatic Gods, Thalarion, Silent Stream of Godless Elegy, Hypnotic Scenery or Dissolving of Prodigy. I'm sure you will discover some absolute gems, especially if you're into this style of music in the first palace. 
The Story So Far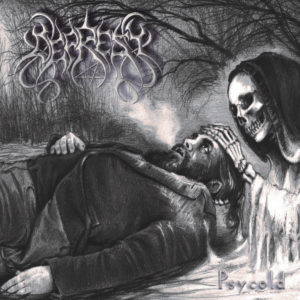 Depresy certainly deserves their status as one of the top Slovak bands. Their first demo came out in 1993 and they debuted in 1998 with an EP "A Grand Magnificence". This work already shows a lot of maturity. It borrows a little bit from Swedish melodic death metal and maybe somewhat more from Greek black metal bands like Septic Flesh and Rotting Christ. Their first LP "Sighting" takes a less melodic approach and during this era the band could be compared to the Swedish legends Hypocrisy. The melodic guitar lines never disappeared from their music though and the album certainly has its own character. 
On the two albums that came out during the 2000s they settled into their symphonic black metal groove and perfected their craft. I'm personally a bit baffled why they've never been picked up by an international label. I'm quite convinced that if they were at the right time in the right place they would be an internationally recognized band. Give them a listen and judge for yourself. The band hasn't been very active since the release of their "Morph – Near Death Experiences" (2009), but came back in with an EP titled "MMXVIII". Yes, it's titled after the year it came out, in case you wondered… (Sidenote: check out the CD edition of the album "Morph" that unfolds from a pentagon into an inverted pentagram. How cool is that?)
There is a notable stylistic shift on the comeback EP, which is not a big surprise given that more than a decade has passed since the release of the previous album. To put it briefly, they became more proggy (progressive, if you will) in tone and in song structure. Some of the material sounds like if Opeth decided to play death metal, but there is also a broadening of stylistic influences. This is also the case for their new album "Psycold", which came out in spring. We're admittedly a bit late to the party here at Obscuro.eu, but better late than never. 
A Closer Look at "Psycold"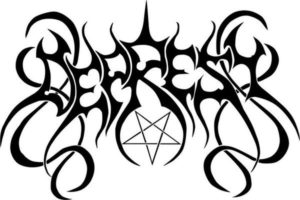 Depresy's latest effort is remarkable in how it manages to weave together different styles into a cohesive whole. The opening title track is a hard-hitting black metal song that wouldn't seem out of place on many modern black metal albums. It's a good number that makes you anticipate what comes next. The following song "Escapism" comes out of left field, there is a prominent shift in mood. The mellow intro leads into a verse which is aggressive but also kind of upbeat. The song shifts between fast, blastbeat driven parts and catchy grooves with melodic synth lines. There is a mellow, proggy middle section which sounds uplifting and at a point even soothing. There is a nice transition into a dark, thunderous finale. The songwriting is great, the song is full of contrast but is also cohesive.
The shorter, straight-forward song "Tribute to Melancholy Day" stands out on the album. Its tone reminds me of Nordic melodic death doom bands like Slumber, Enshine or Swallow the Sun. The song is groovy, catchy and uplifting. Also since it's entirely a doom song – you could even say it has somewhat of a goth rock vibe – it brings even more variety to the album than there already is. "Rehab Triplet" (dang, this probably deals with some really heavy subject…) is the slowest on the album. It has a sorrowful, mellow verse and a more thunderous but equally mournful chorus where Vesper's deep growls are harmonized with female ethereal chanting. There is a sudden tempo switch in the second half of the song, it's a really aggressive outburst with melodic-death style riffing. This outburst leads into an emotional, mournful finale.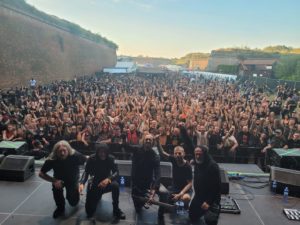 Final Verdict
This album has everything a discerning metal listener could wish for: great  songwriting and musicianship, cool riffs and melodies, tasteful guitar work with some nice harmonization. You can tell that a lot of heart and experience went into it. "Psycold" is not an "extreme metal" but it doesn't lack emotional impact and urgency – quite the opposite I would say. It may not be the hip sound of the moment, but it can't be denied that Depresy's music has soul. Don't miss this release just because it's not released by some big name label.
!
Depresy on Facebook: https://www.facebook.com/depresyofficial/
Depresy on Bandcamp: https://depresy.bandcamp.com
Please buy physical music or download it from the bands official sources and don't stream it for free because it steals your artists' income.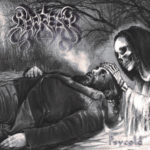 Depresy – Psycold (Album Review)