There are myriads of ways to approach death metal. It can be fun and dumb or borderline progressive. It can be murky and atmospheric or be non stop guitar shredding with the crispest of guitar tones. Sijjeel plays extremely hard hitting brutal death metal which also shows a serious, mature approach to writing. Their sound is marked by off-kilter riffing combined with interesting, dynamic progressions. They're by no mean a progressive or tech death band, but songwriting and riffing here is in the same league as the super tight bands like Defeated Sanity or Gorgasm.  
Sijjeel, which in Arabic means burnt clay, was started by the Saudi musician Hussain Akhbar in 2013. Hussain recruited a full line up in 2016, which included Talal Al-Shawaf, Hussain's bandmate from another band called Creative Waste. This grind band was allegedly the first metal band to publicly perform in Saudi Arabia. After moving to Germany Hussain reformed the band with bass player Lukas Kaminski of Stillbirth and the Dutch growler Floor van Kuijk of Korpse, Carnifloor etc. I don't know much about what happened with the band's between its founding and the release of its first EP in 2020, but it would certainly be interesting to find out more. If nothing else because their background is so unique.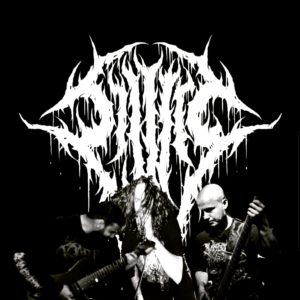 The opening song "Isolated Behind Unrealism" has a brooding intro, but soon it becomes clear that Sijjeel is as brutal and relentless as it gets. There is technical bravado in this insane whirlpool of frenzied riffs but not at the expense of intensity. The song has a tasteful downtempo ending with a deeply despondent atmosphere. To me these more atmospheric moments feel like a nod to black metal influenced bands like Ulcerate. The track "The Affliction of Deterioration" also has a downtempo coda, but this one has that nasty, bassy groove typical for slam. 
"Mental Paralysis" has a mellower section in the middle that gives the track room to breathe and also to vibe to some nice, techy bass line. The song has a great ending where you hear quick tempo shifts (downtempo slam groove and high octane blasting). It creates a great sense of tension and gradation –  way to end a song! I also dig the techy staccato riffing in "Indignation Overcame Me" which gives me strong Defeated Sanity vibes. All the above mentioned songs have a medium length (around four minutes), the closer is a six minutes long slab of brutality with interesting twists and turns. 
There are eight songs on the album and the total playtime is around 35 minutes – perfect for an extreme metal release such as this. The songs flow nicely and although one might get a sense of deja vu when listening to the fourth or fifth song (that's almost unavoidable with this kind of genres of metal) the album contains enough good ideas to keep the listener engaged. The performances are nuts. Floor van Kuijk sounds more like a vacuum cleaner than a human, guitar and bass work are on point and the programmed drums sound almost like live drums. The record was mixed and mastered by Floor himself and it sounds amazeballs. 
All in all, this is one of the top 2022 releases (so far) in this genre to me. It's obviously not for everyone, but even a more casual death metal listener will appreciate the thought and craft that went into this record. One can sense that Sijjeel's music is the result of an urge to create and to speak through music. That's why this record will have a broader appeal I think.
---
!
Sijjeel on Facebook: https://www.facebook.com/sijjeelband/
Sijjeel on Bandcamp: https://sijjeel.bandcamp.com/
Please buy physical music or download it from the bands official sources and don't stream it for free because it steals your artists' income.
---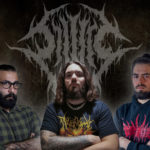 Dynamic songwriting, great sound and performances
Can be a bit harsh on the ears for normies 🙂