I've fallen in love with smaller, more local events by now. They are uncomplicated, intimate, familiar, and just plain fun. One extraordinary example of such events is the Heavy Halloween Festival. No long queue to stand in at every opportunity. No overpriced meals and beverages. An almost invisibly thin line between fan and artist. You're not the person 50 meters from the stage barely able to make out what's happening on stage with sound heavily obstructed by the wind over such a long distance. And most importantly, you will see local bands. As far as you know, your neighbor could be standing on stage tonight. While you're partying and having a great time, you turn around and see that other metalhead you've met occasionally at local events already. You smile to yourself and feel at home.
If this is your cup of tea, I'm sure you will also have a cheerful smile on your face throughout those next paragraphs. Feel invited to catch a glimpse into the sixt Heavy Halloween Festival in Kirchdorf, Germany, and even more so to visit its seventh installment already confirmed for the next year.
The concept is simple yet effective. Rent a small local community venue, in this case, a gymnasium with a capacity of approximately 400 to 450 visitors. Presumably usually used for school sports and soccer training of the local club, that venue makes you feel cozy already. Speaking of the local soccer club, the FC Brigachtal is one of the facilitators of this fantastic event. Teamed up with regional band Basilisk from Donaueschingen they have fostered a network of helping hands, regulars on stage and fans as well as locals beyond that.
You might wonder, what I mean by that. While most bigger Metal events are almost exclusively visited by fans, the Heavy Halloween Festival crowd is much more diverse. They are there of course as well. But you see just as many people from the surrounding villages who just went there to support a local event. On top of that there are quite a few creepy creatures and eerie appearances celebrating Halloween there in full costume. So glancing over the crowd, you see Metal shirts, everyday attire, Pennywise from Stephen King's It as well as girls in a Dirndl (a traditional German maid-like dress mostly associated with Bavarian and Black Forrest culture). This is obviously not just any festival. It's just as much a community event and a Halloween party.
BLVCKWOOD
Opener of this evening are BLVCKWOOD from Tennebronn. For those who've read my Metalacker reports, you will have heard of that magical place in the heart of the Black Forrest before. So guess at which nearby location I had the pleasure of seeing them a year ago already.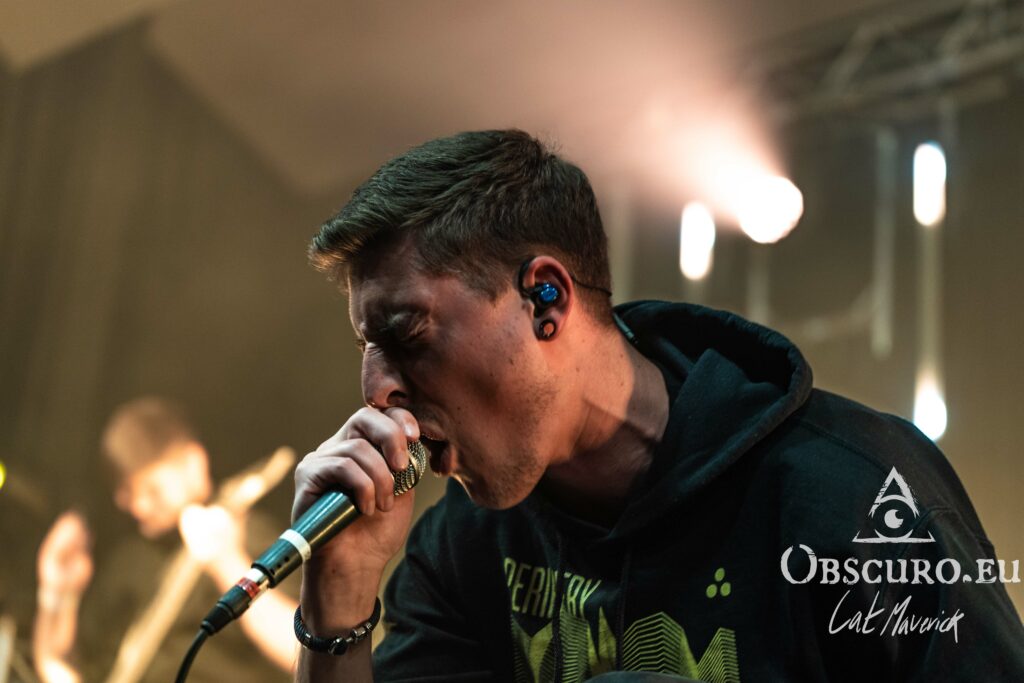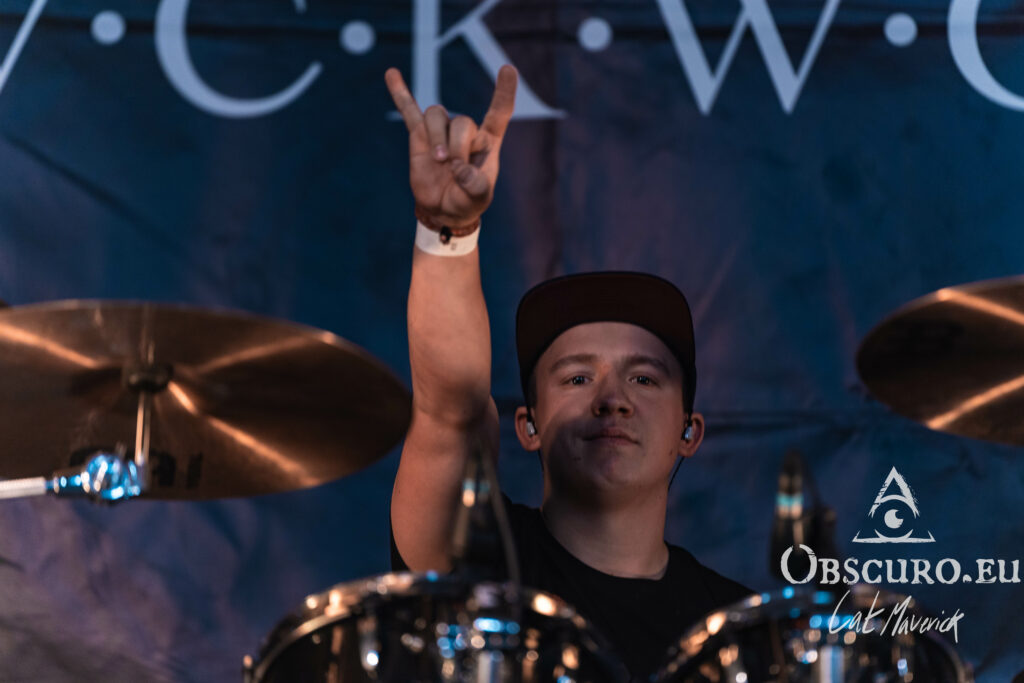 Once again, their performance doesn't disappoint at all. I'm thrilled already to read their name on the lineup up front. Seeing them live again is super exciting. They have everything a great Metalcore band needs and a bit more. Great breakdowns. Emotional lyrics. A good mix of harsh and clean vocals. And even with little theatrical efforts, their performance is visually quite pleasing.
Agitation
Next up are Agitation from Villingen-Schwenningen, another town in the Black Forrest and approximately 15 minutes from the festival (conincidentally my home town). For those who know the event and were looking forward to the lineup, Agitation come as a bit of a surprise at this point though. They jump in on short notice due to originally scheduled band Scarcrow's drummer having fallen sick. Nevertheless, the healthy members of Scarcrow are in the crowd. As is worth mentioning are most of the bands when not performing themselves today including also the full lineup of Basilisk. There is no "us and them" between the fans and the visitors at this event. Everyone is enjoying the party and performances together. At the Heavy Halloween Festival the (Metal) community feels truly connected, wholesome and thriving.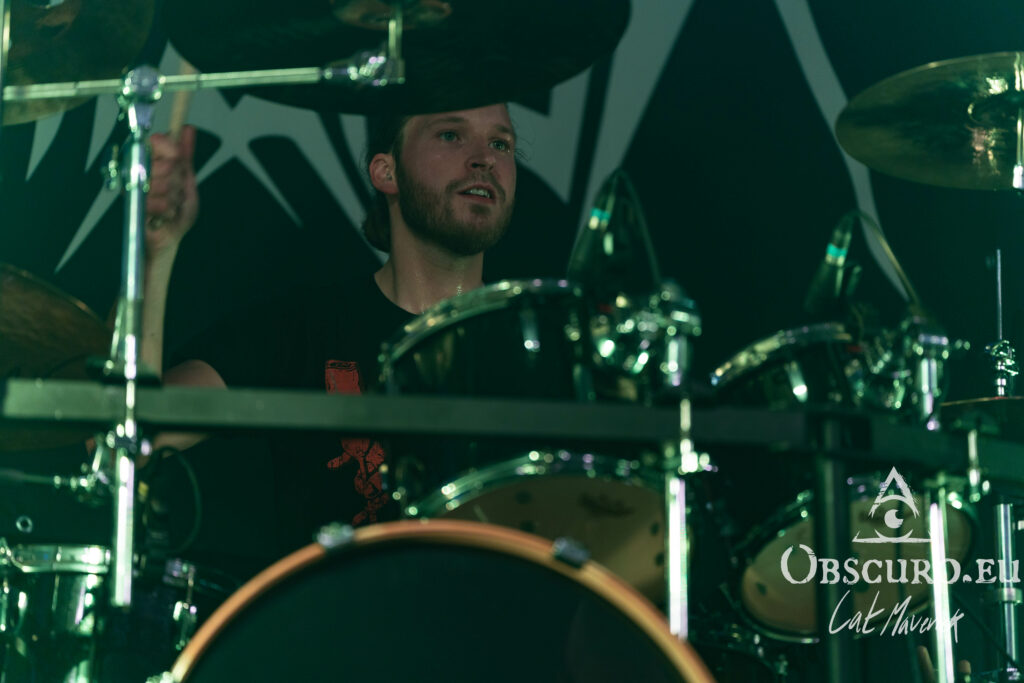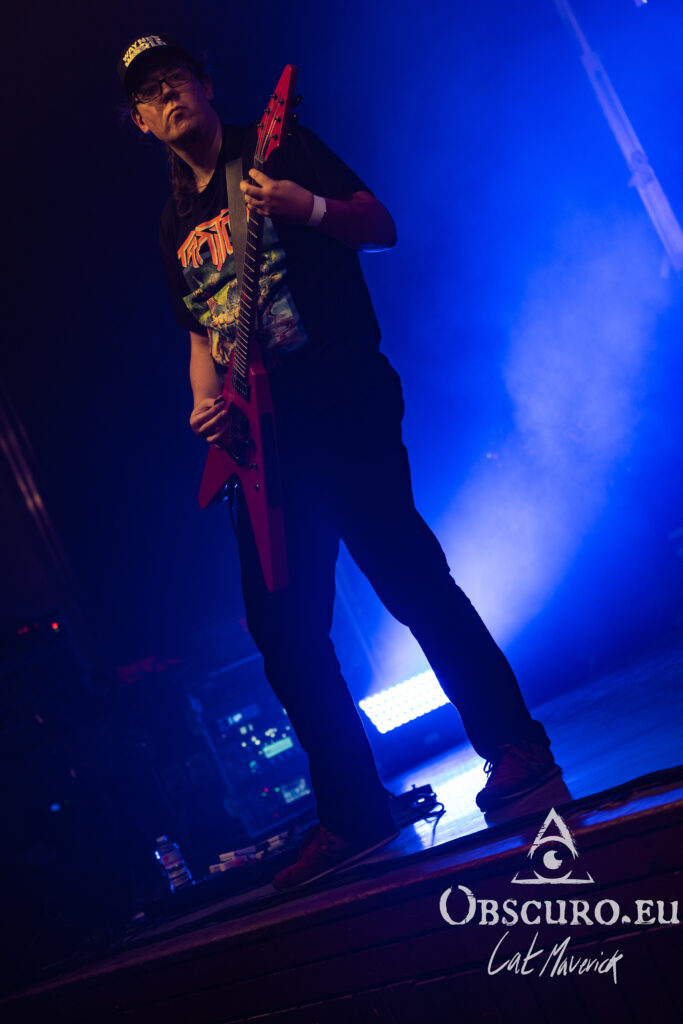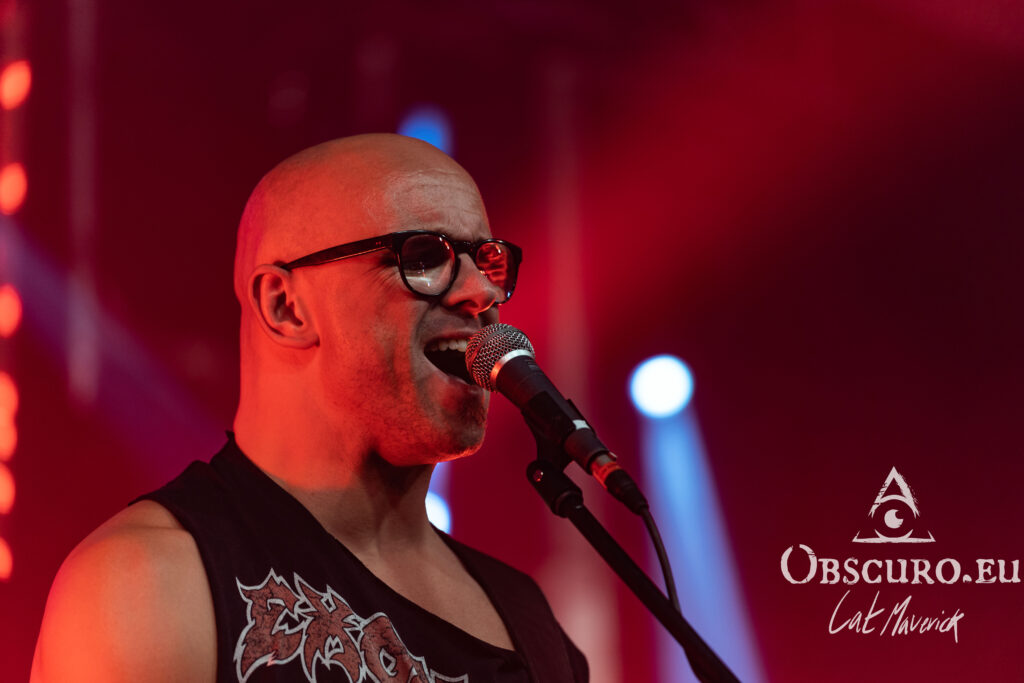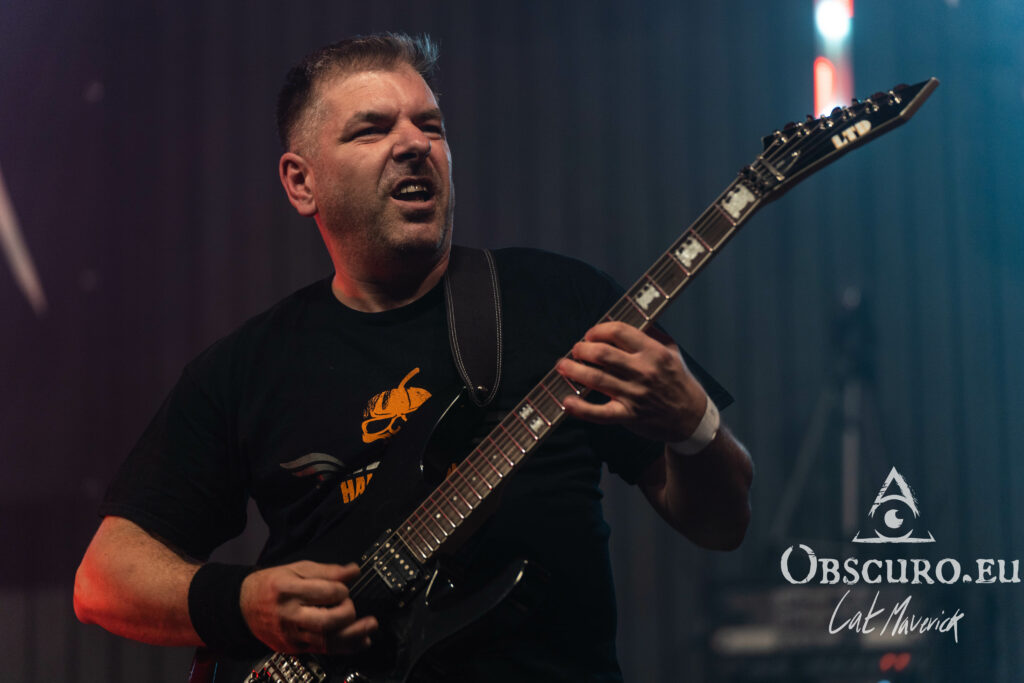 Agitation seem extremely happy being back on this stage. Apparently, they were part of the very first edition of the Heavy Halloween Festival in 2016. And their energy is highly contagious. As is the Trash Metal soundscape they deliver akin to Kreator, Metallica and Machine Head. I'm excited seeing them here for the first time and really hope to see them live again soon somewhere nearby.
Timeless Rage
Another flashback hits visitors of the first Heavy Halloween Festival in 2016 when Timeless Rage enter the stage. As another band from Villingen-Schwenningen they mark the third of so far three bands within a traveling distance of less than half an hour. Their Power / Symphonic Metal mixture appears to have amassed quite a fanbase around here already. While the crowd seems relatively restrained until now, every last bit of uncertainty washeaway by wave after wave of poweful riffs, epic keys and chilling vocals. Three performances at the Heavy Halloween Festival so far with a different vocalist each time, doesn't seem to scare their fans off either. And seeing the recent addition Nicolaj Ruhnow at the mic, I get it. A wonderfully cheerful person with a powerful voice in mid and high range perfectly complementing the electrifying instrumentals of the band. The detail-oriented spectator might spot a slipup or two with the lyrics in some songs. Where other musicians might lose their cool, experienced performer Nicolaj owns the mistake with a wholehearted grin and keeps going.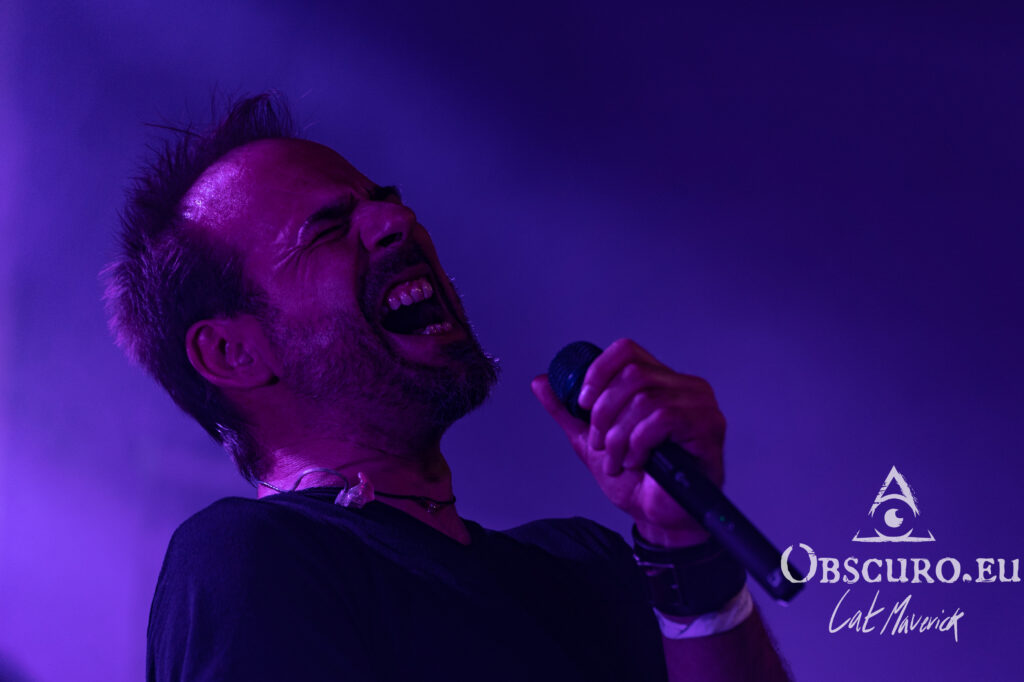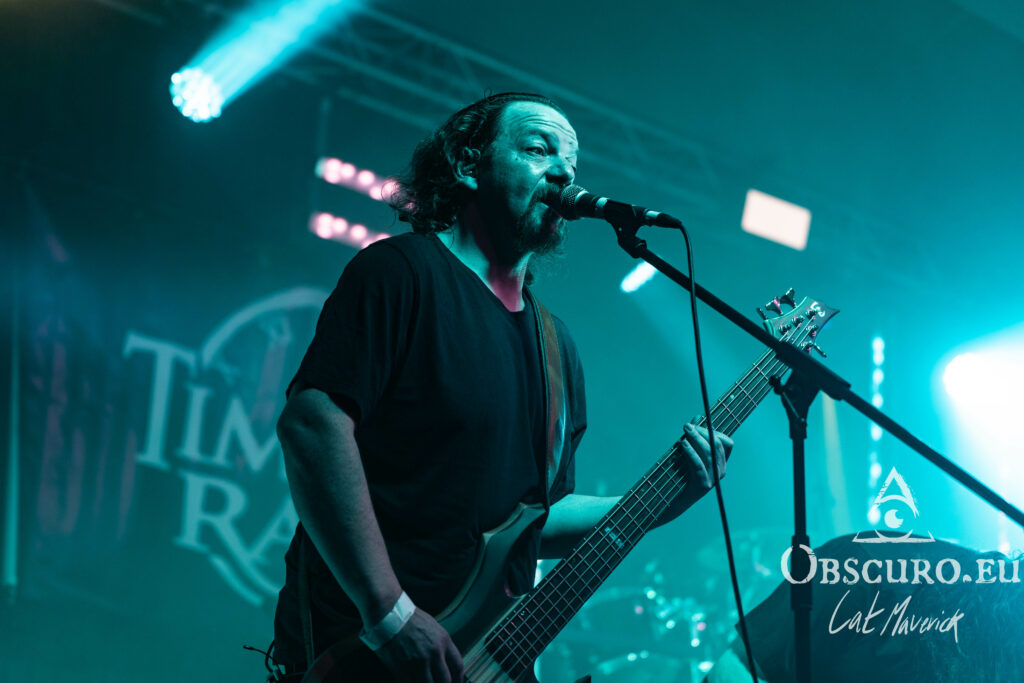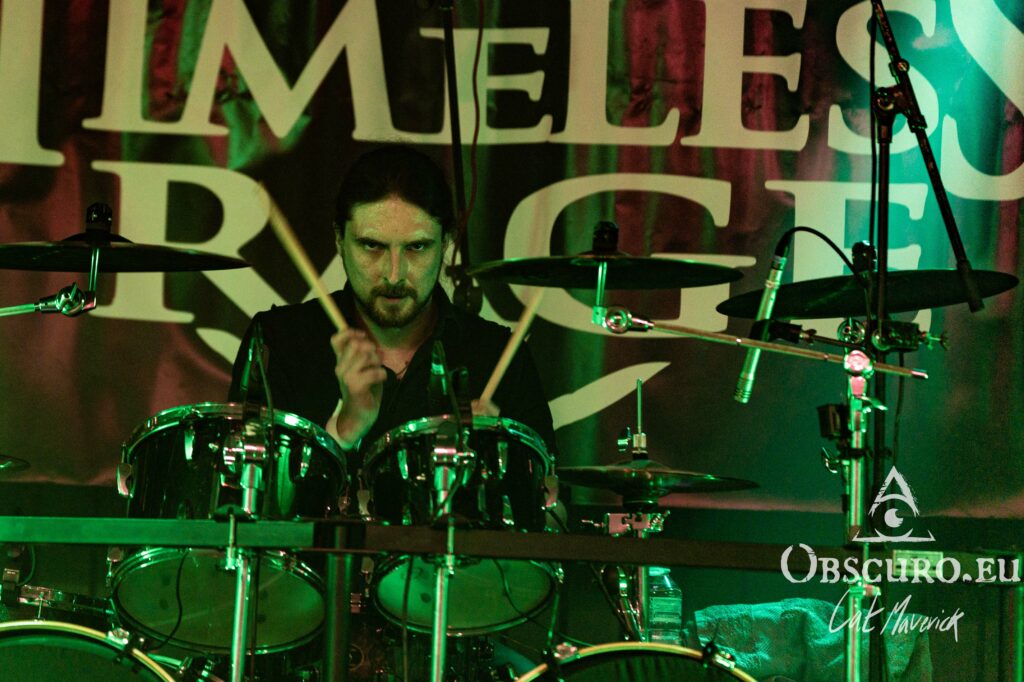 A charme, by the way, which we are lucky to witness already as we arrive to the venue a few hours earlier, when we catch him playing soccer behind the venue with one of his bandmates. Distracted by us passing, he just confidently laughs as he misses a shot when he decides to greet us instead of focusing on the game.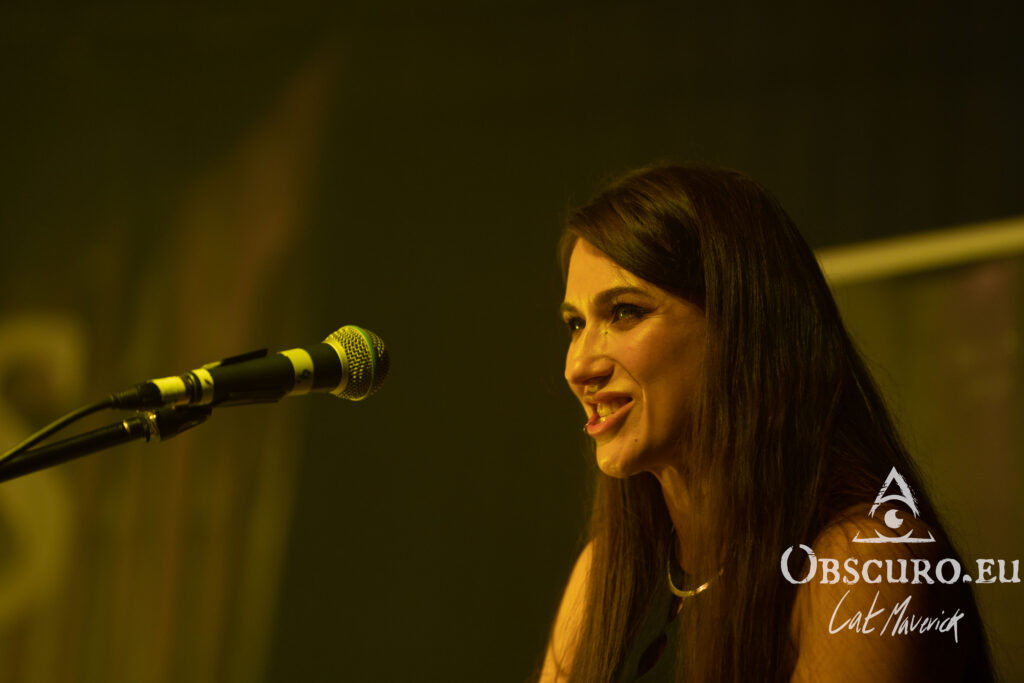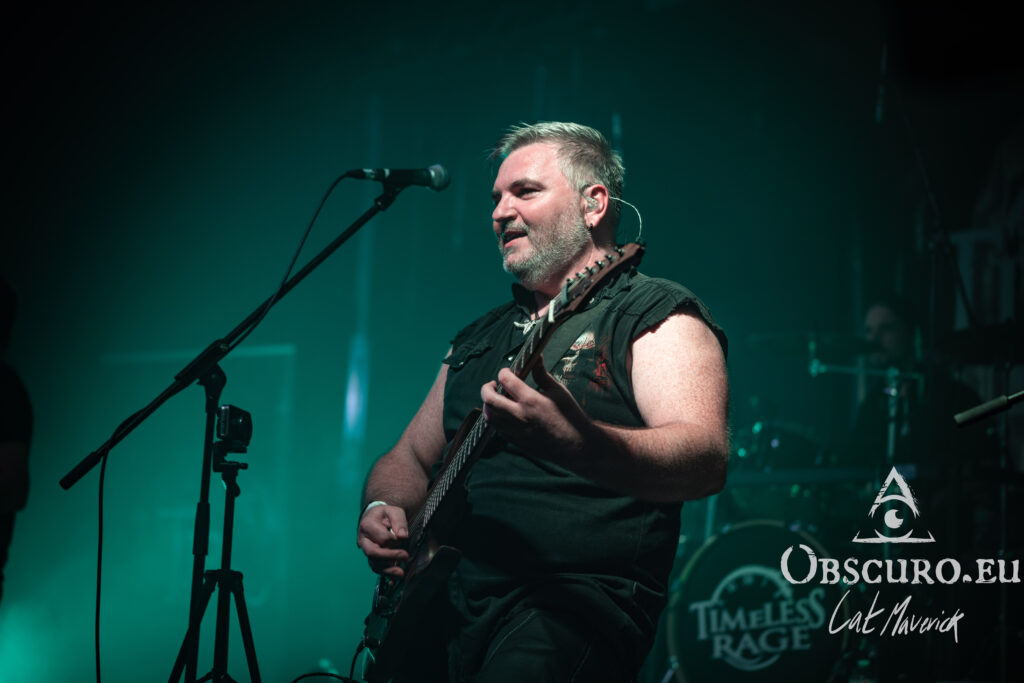 This performance definitely is the crowd favorite of the evening, and I will most certainly keep my eyes open to catch their next show.
Flame Or Redemption
Speaking of favorites, next up is my personal favorite tonight. And for the first time, we are leaving the general proximity of the Heavy Halloween Festival with Flame Or Redemption. Although based out of Munich, most of their lyrics are in French, so estimating the approximate middle ground between France and Bavaria, we might as well consider them a local band as well.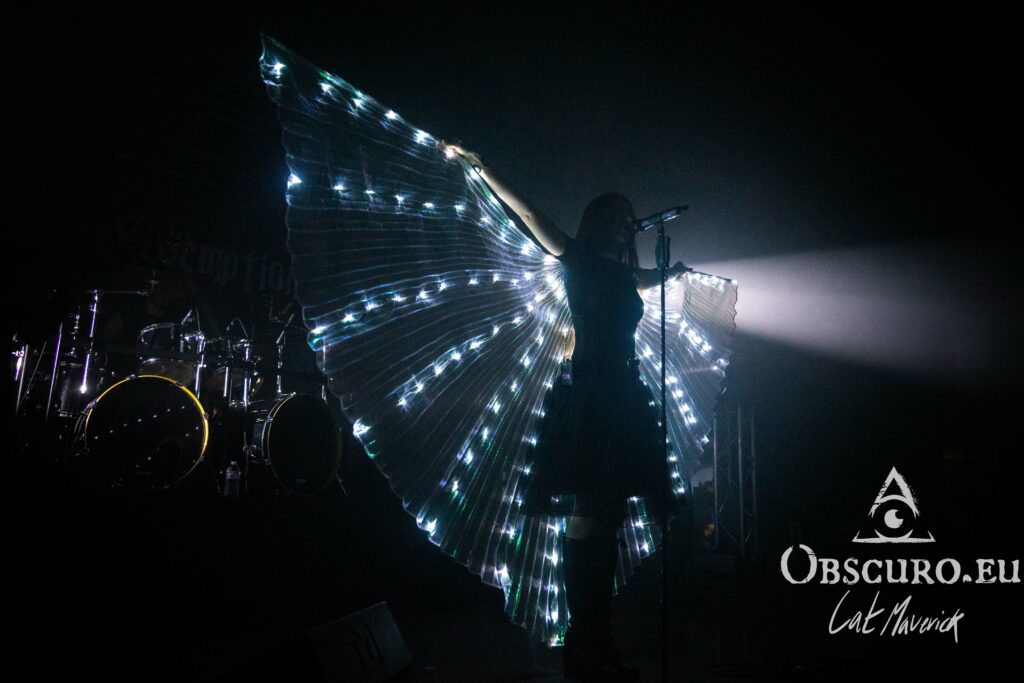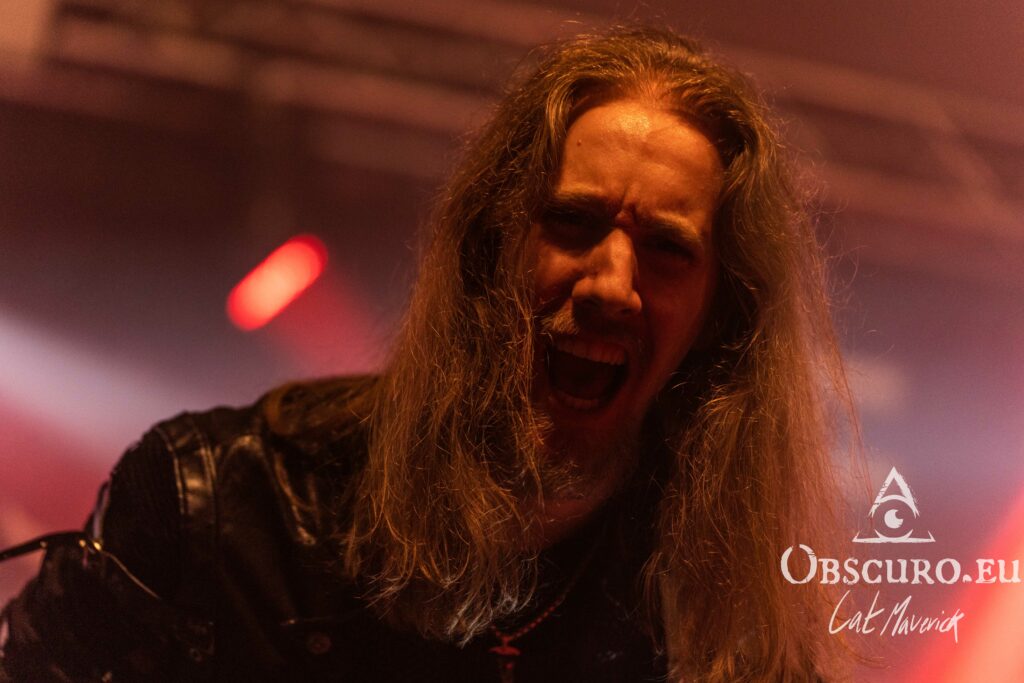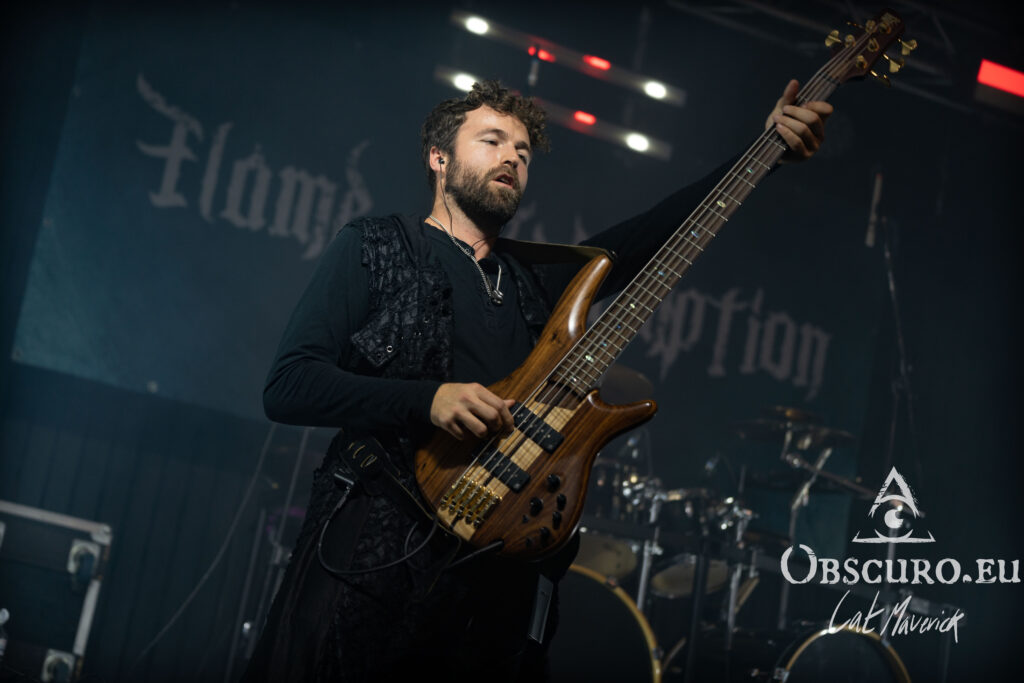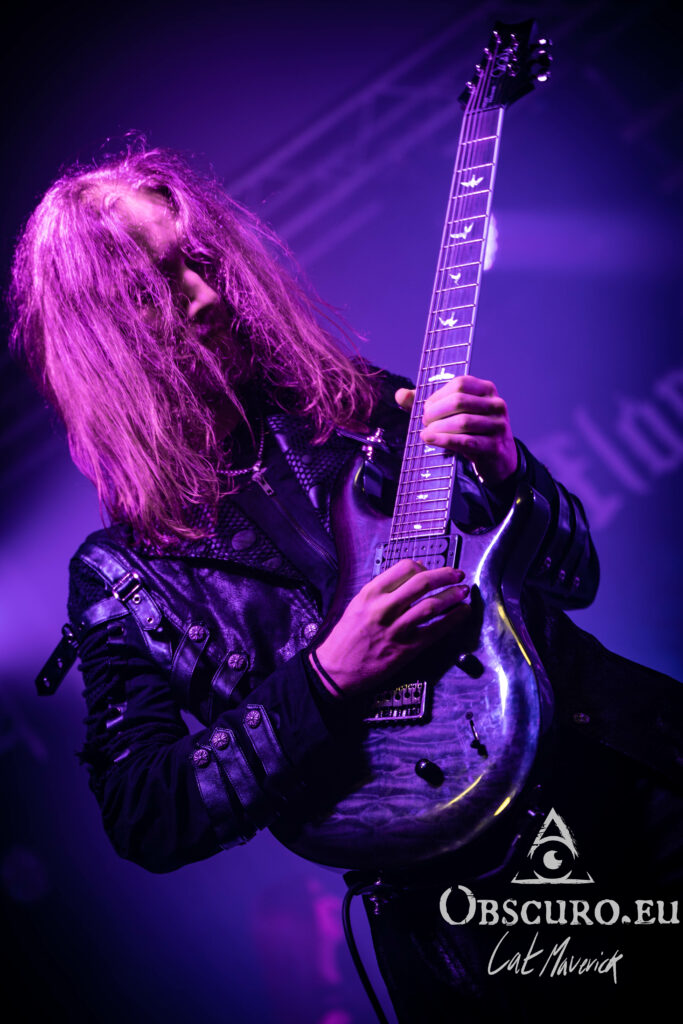 Tall, dark clad guitarists surround band leader Isabelle Croft at the front of the stage, bring a mixture of raw energy and captivating focus with them. While their singer jumps between classical techniques similar to Xandria or Epica and harsh growls reminding of Arch Enemy or Mara, thus bringing a fantastic and fresh Melodic Death Metal sound to the crowd. Which definitely makes them all the more deserving of the first Circle Pits of the night.
Endtime Prophets
The Endtime Prophets wrap up today's evening with potentially the darkest, most theatrical performance of the evening. They also finally answer whether there is even one boring band on the lineup tonight with a loud and clear NO! As they enter the stage clad in all black costumes comprised of vinyl, leather and torn fabric as well as dim red lights, things become dead serious. As the name suggests, they come to bring the prophecy of the fast approaching end of the world. Vocalist Michael Löchter shares a striking resemblance in his appearance with Behemoth's Adam "Nergal" Darski and gives off a vibe that I can only describe as a mixture of charme, authority and impending doom. It's clear the moment he growls that the apocalypse is truly near.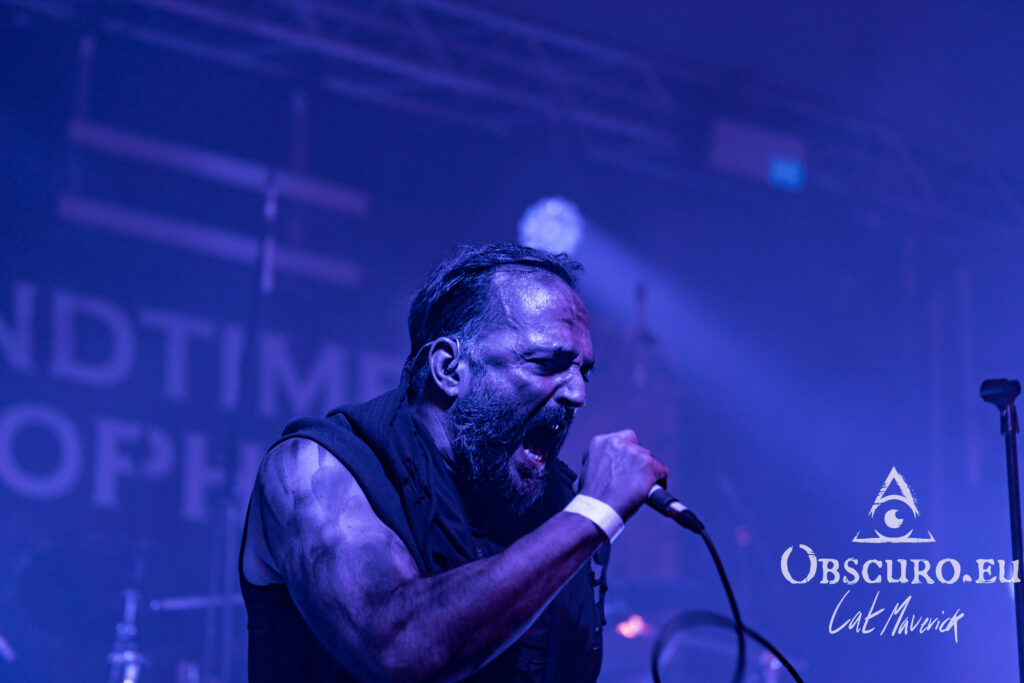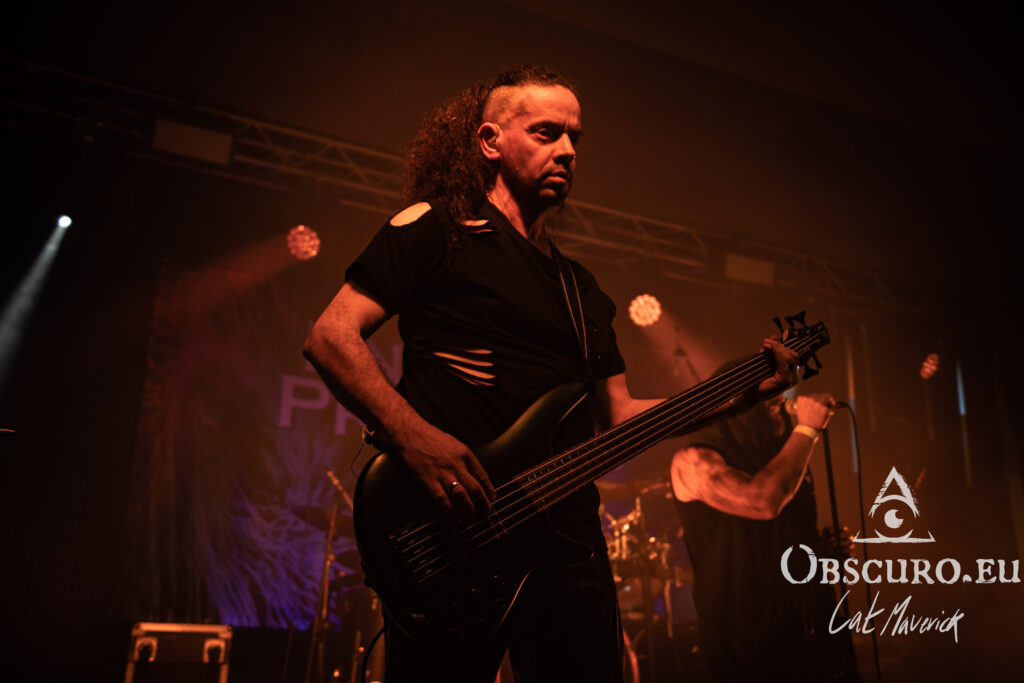 With their soundscape being quite unique, it feels hard to compare them to one single band or genre. Some moments they sound similar to Behemoth, Lordi, Combichrist or Eisbrecher. Then again, they elude any comparison and present just their own, very exciting sound.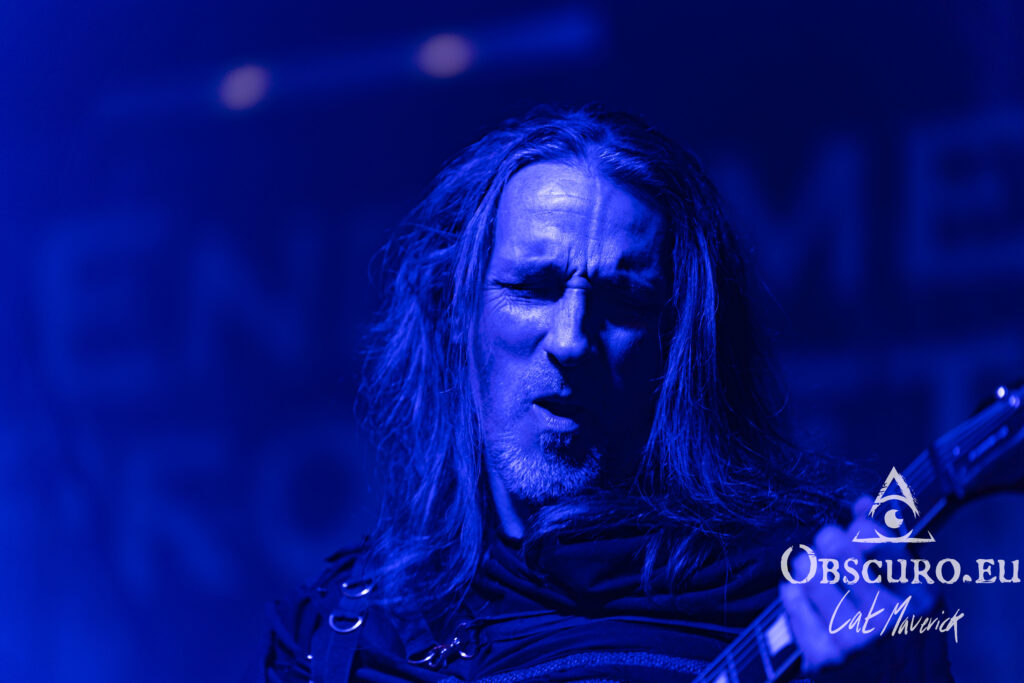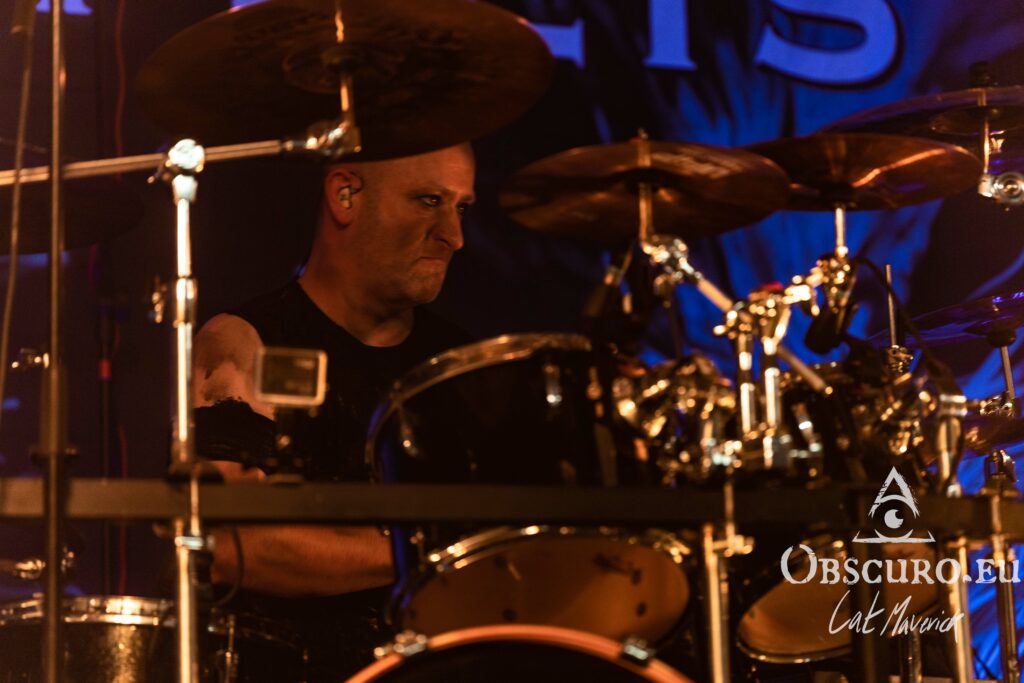 At this point you're probably wondering already, when Basilisk will be on stage. As co-organizers they allow themselves to stand on this festivals stage about every other year. Not this year, unfortunately. If you are interested in them, I can recommend you to check out the section on their performance at the Metalacker this year though! However, we are blessed that Basilisk vocalist Michaela "Ela" Kübler spontaneously decided to join the Endtime Prophets for a fantastic duet on stage. Shortly after, leaving the stage again, only to stand in first row again to cheer the band on for the rest of their performance.
See you next year?!
For anyone who's a fan of such warm and welcoming little events or just needs a fun place to wear their Halloween costume during the spooky season next year, I highly recommend coming to the Heavy Halloween Festival in 2024. While the festival is a blast this year, the venue is only at about half its capacity. That's quite unfortunate for all the bands attending and shows that quite a few people are still missing out on it. With five top notch bands from five different genres and the even accomodating visitors beyond the usual Metal audience, the Heavy Halloween Festival 2024 deserves to be sold out!
---
!
Visit the official homepage of the Heavy Halloween Festival Kirchdorf 2023.
---
Photography and Article by Cat Maverick