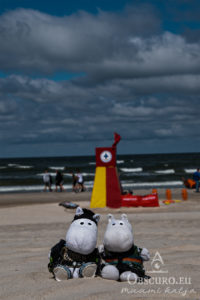 Take it a thread or a promise, but we are on our way to Kotka and the kymiest ever festival: The Dark River Festival 2022. Once more, it will be special as again it has been growing. 2022 marks the first three-days-Dark-River program that is kicking off on Thursday August 11th with Asim Searah's solo acoustic program. Then the modern melodic heroes Medeia and one of the very institutions of the Dark River Festival Ominium Gatherum rule the stage.
The Northern kings of icy metal atmosphere Wolfheart mark the early Friday afternoon highlight. Obscuro is going to meet their mastermind Tuomas Saukkonen for an intimate interview during the festival. He has been extremely productive with all his bands in the past two years. Obviously Tuomas has never accepted the "P" thing a pause or slow down but an explosive fuel for his creativity.
Friday, however, is packed with plenty of cherries, one sweeter than the other: Detset, Kaunis Kuolematton and Septicflesh make the fudge on my very own Friday-Dark-River cherry cheese cake.
Once the 'Tyrants' (Tyrantti) will have opened on Saturday another mega highlight is long awaited: the triple of Bloodred Hourglass, Metsatöll and Moonsorrow playing straight in a row. This will make an jump 'n' bang marathon from the tops of atmospheric melo death into the depths of pagan metal spirit woods.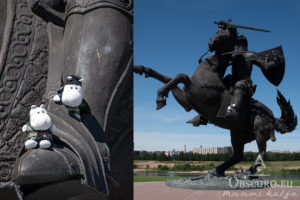 Meet the metal moomin HM Rock and his best buddy Muumi C in the crowd. On their journey north they met the most metal ever Kaunas citizen already.
See you at the Dark River Festival. See you soon in Honkala!
---
!
Tickets available: www.darkriverfestival.com