Ever since Waltari are well known for a wild and crazy mixture of genres.
Given their first album, "Punk Monk" in 1991 already consisted Punk, Metal and Funk elements, they have experimented with nearly every existing musical genre.
Now they released their newest masterpiece "Global Rock". As usual, what we can expect the most is the most unexpected.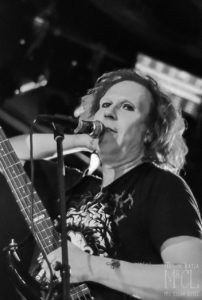 True Warriors of Finnish Heavy Metal
Waltari is one of those bands that may be considered a muscle enabling the heart to beat of the Finnish metal scene despite they might not be as widely known as big sellers like Nightwish or Apocalyptica. The band was founded in the mid 1980s and the list of former, current and live musicians reads like the who is who of Finnish metal. Their ties range from the legendary Stone, over Kreator and Children Of Bodom to Beast in Black and Ajattara. And just as colourful as this list of band names has their music been. Global Rock is no exception here.
The Expected Unexpected
"Postrock"
as the first song starts with a very catchy riff and continues with not lesser catchy vocals and chorus and interesting drum hooks, a bit conventional for the band but though still a good opener, which raises the mood.
"Metal Soul"
sounds heavier guitar wise, interesting vocal changes but still remains in the catchy – nearly danceable – mood of the first song, the part after the guitar solo invites to become a sing-along with the crowd on forthcoming live shows.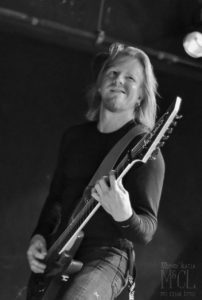 "Skyline"
is a complete change of genre, more electronic and more funky and more pop-orientated, even some Rap elements would clearly make it a radio hit single for the masses, give them manna and feed their appetite! (here)
"The Way"
returns to heavy tunes, remains Rap influenced and delivers a stadium rock-like chorus only interrupted by a short but furious guitar solo.
"No Sacrifice"
is an up speed song, which, although over five minutes long seems to rush through the time. It presents more keyboards than the other songs so far and takes the chance to add some guitars for a beautiful melodic middle part before some harsh and brutal vocals take over control again.
"Sick'n'Tired"
seems to be indeed sick and tired of the heavy sound of the previous songs, starts with some acoustic guitar riffs and basically sounds more romantic than the title would promise, go and find out what the lyrics really mean!
"Boots"
which are not made for walking (Hello Nancy Sinatra) but pounding, is maybe the heaviest song of the album, some wild mix between Metallica, Space Rock influence, traditional 70ies Metal combined with fresh sounds of this century, keyboards, and lovely chorus lines make it a real highlight of Global Rock. One can't dislike this song.
"Going Up The Country"
starts with a very traditional sounding chorus "Who-ho-ho" etc…. and seems to be a simple, catchy sing-along in the meaning of a marching song or battle cry to raise and keep one's mood high once your down.
Unexpected even for Waltari, I must confess.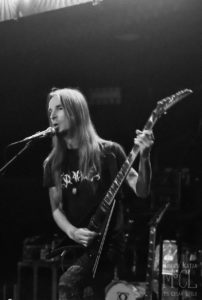 "Orleans"
starts with a machine gun-like guitar intro in the best style of Judas Priest and continues with some electronically distorted vocals, a background of a slide guitar, banjo and funky elements, again an interesting song that mixes more genres in one song than most bands can deliver in their whole career.
"Had It All"
is again a complete change of style, piano, tender drums at the beginning and soft verses but a rough killer riff for the chorus, which the Red Hot Chili Peppers could not have created better.
"And The"
sounds changes again, a catchy heavy guitar riff, and under layer of an electronic organ followed by very harsh, brutal vocals and an almost orchestral anthem-like instrumental part, indeed that's where the band belongs.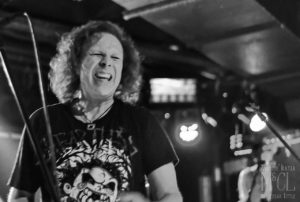 "Sand Witch"
or is it just a Sandwich? I will not tell anything about the meaning but am happy to invite you to listen and decide on your own. It is a slower, acoustic song when you open the breadbox and speeds up like crazy when you have a listen at the ingredients. Certainly a sandwich with a hidden content, ready to be discovered.
Will you?
"Beloved"
as the closer of the album is a mid tempo song of good old metal traditions combined with the refreshment of the typical unexpected sound by Waltari, naturally a catchy but not an annoying pop song which has some orchestral elements at the end which finish this great album.
Did It Meet The Expectations?
It certainly takes time to find into this album, it is not one of the kind you would listen to repeatedly all day long from the spot. The album is a musical statement for openness, demands us to cross borders, and change our angles. Waltari play with our expectations. Raising a certain mood, triggering associations in the beginning of a song usually is only a trick luring you into a direction opposite of what is actually to come. Any attempt to put this music into any box or describe it with the limited capabilities of genres can only go wrong. It is a shop for exotic candies in which the very Finnish 'salmiakki' and dark chocolate ice cream is only the common beginning of unconventional tastes. However, once you find access, you discover jewel after jewel.
One word about the cover art that seems to be mixture of Journey, Kiss, Night Flight Orchestra and simply (?) shows a colourful drawing of the band members standing around on the globe, but isn't that what makes and means Global Rock? Then again the title is also a word play describing the band. "Global Rock" is world music as much as a world of music.
The album is once more set of sophisticated songs that demand and deserve the listener's complete and undivided attention. Certainly, this is neither the usual music of the masses nor the true metal purists but an exclusive chest of wonders for lovers of the more complex music. As that it is obvious that all associations and impressions here reflect only the smallest share of elements to find in "Global Rock".
Buy Global Rock online here and check out the band's webspace for tour news!
---
Review co-written with Muumi-Katja aka Ms. Cesar Little
Photos taken at Waltari's gig in Berlin 2019
Repost from obscuro.cz , minor edits