A Quite Distinguished Lineup
Dødheimsgard are without questions a seminal, Norwegian black metal band. Their debut "Kronet til konge" from 1994 is quite a standout album in the typical early Norwegian black metal style. Famously, Fenriz from Darkthrone and Aldrahn from Thorns recorded it together with the band's frontman Vicotnik. The band would later become known for their avantgarde or progressive style, but this was actually sort of baked into ist DNA. Vicotnik was also a founding member of one of the original "avantgarde" black metal bands called Ved Buens Ende. Them, Fleurety and perhaps Sigh were the real beginning of this weird experimental current in black metal as far as I can tell…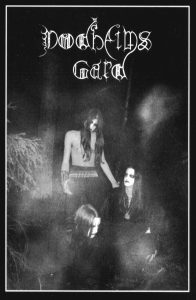 I have a soft spot for raw black metal, just I have always had a great admiration for forward-thinking bands like Ulver, Enslaved or Emperor/Ihsan. Dødheimsgard are a prime example of a band who had a great start as an orthodox black metal band, but wasn't afraid to take risks to evolve. Their discography is somewhat sparse – they have only released five albums previously – yet its quality is impeccable. All the albums which can be properly called "avantgarde" beginning with "666 International" are classics. Eight years have passed since the release of "A Umbra Omega", so the expectations for "Black Medium Current" were obviously high. 
Current Style
Let me paint some rough contours of the band's style in case that Dødheimsgard's newest album is a complete blind pick for you, and you had no idea what to expect. The description "avantgarde black metal" indicates that the band has an eclectic style and probably incorporates electronica elements and "non-metal" instruments like a saxophone or something like that. And that guess is indeed accurate, except you won't hear a saxophone on the album. But the instrumentation is quite rich and you'll even hear a theremin on one of the songs (it's that instrument that you play without touching).
Dødheimsgard has somewhat transcended black metal. Their transitional album "666 International" and even their 2007 album "Supervillain Outcast" mixed black metal with electronica and industrial, and were still very harsh. But since "A Umbra Omega" it was clear they wouldn't let themselves be limited by boundaries of extreme metal and went full-on prog. The same holds true for "Black Medium Current", which I would say is even more prog metal in spirit than the previous record. It's not that blast beats, tremolo riffs and harsh vocals have disappeared, but the band seems to be more interested in pure musical exploration than adherence to a certain style.
"Black Medium Current" is a long record – the playtime is almost 70 minutes – but it is neatly separated in two halves by a Eric Satie-esque piano interlude. For the purpose of this review I'm gonna talk about the two halves as "side A" and "side B" although I have no idea how it is pressed on vinyl. 
Side A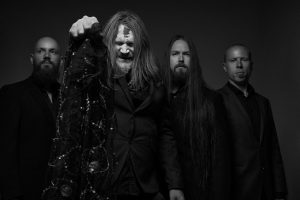 The first song "Et smelter" is a complicated 10-minutes composition. There is no restraint when it comes to the progressive weirdness that the listener is going to experience on this album. After a sorrowful intro, we get an emotional outburst of atmospheric-black style riffing backed by keys. This is an unusual choice for Dødheimsgard I would say, but fits with the overall direction of the album. Track no. 2 "Tankespinnerens smerte" has a very aggressive opening, but soon mellows down. The middle section shifts between a strange, brooding verse and an uplifting, almost sing-along chorus. There is a buildup to a more sinister, but very cathartic finale with some cool melodic-black riffing. It hits hard for sure. 
The tone and structure of the latter two songs on 'side A' – "Interstellar Nexus" and "It Does Not Follow" – is a bit different. "Interstellar Nexus" is a groovy mid-tempo song without and is devoid of all black metal elements. The artsy melodic weirdness in this song (as in others on this record) will be familiar to listeners into bands like Virus, Ulver or Fleurety. The song does throw a curveball in the form of a harsh trip-hop section at the end. "It Does Not Follow" shifts between cool, funky grooviness, and eerie, oppressive vibes – it is really a quite dramatic juxtaposition. There is a gradual buildup to a more explosive second half, but the ending of the song could almost fit into some ambient lounge chillout mix. 
Side B
"Halow" (track no. 6) is a mostly slow to mid-tempo, melancholic, brooding song. The first half is quite soothing and dreamy but gradually more eerie and oppressive vibes creep in. In the second half the song picks up on tempo, and a catchy groove will surely have you stomping your foot and bopping your head. The opening of "Det tomme kalde mørke" is pure, undiluted black metal aggression that takes no prisoners.  But not long after, the song slows down to a mit-tempo groove. There is a slow dreamy section with cool shimmering synths and Vicotnik's raspy vocals are put in contrast to smooth backing chants. In the second half there is a cool groovy section with a catchy synth riff, plus an epic build-up-to-a-climax with airy synths and chants.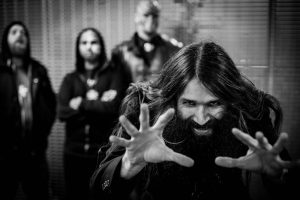 The mellow ending of track no. 7 leads nicely into a monumental, 10-minutes song on the album titled "Abyss Perihelion Transit". The album is pretty balanced in terms of quality, but this one has to be my favorite. It reminds me a little bit of melodic, emotional doom metal in the vein of Swallow the Sun or Shape of Despair. There is a verse-chorus structure in the first half where the verse is downstripped with only pulsating drum beats and a noodling synth line that is intertwined with Vicotnics venomous vocals and a big hypnotic, repetitive chorus. Later there is a mellow, slow section and a transition to a catchy mid-tempo, groove-laden ending. It's a mesmerizing song as a whole as is the final minimalist piece with piano and singing. 
Impressions and Observations
Dødheimsgard have continued mining in the same vein in which they started on "666 Internations", and developed since "Supervillain Outcast" and "A Umbra Omega". "Black Medium Current" does not depart much from their last LP "A Umbra Omega", which was the most mature iteration of the band's sound. The more progressive, musical approach doesn't come at an expense on the impact of the music though. Punchy black metal elements are kind of sparsely mixed in here, they create definitely much less than a half of the music – much less than that – but new ideas keep coming and the songs don't turn into a snooze fest. 
Although as far as I'm concerned lyrics are no important part of extreme metal, especially if they are incomprehensible because of the vocal delivery, in this case my ears are more receptive. There are lines that get stuck in your head, especially because of the hypnotic repetition that Dødheimsgard like to use. The lyrics are roughly 50:50 sung in English and in Norwegian, and some songs have a mix of both. But decoding the somewhat convoluted poetic lyricism here can add another layer to the appreciation of the album. What is truly captivating is their passionate musical rendering by the lead singer and backing vocals alike. The passionate vocal performances are one of the many strong points of this LP. 
A Monumental Piece of Blackened/Progressive Metal Art
"Black Medium Current" is a very strong offering – both with regard to songwriting and execution – by Dødheimsgard. It is great to see the band consistently putting out great music even after almost thirty years of existence. It can be a bit much to take in at a first listen, however, repeated listens are rewarding – which is kind of what prog-metal music-nerds who write and read reviews like this seek anyway… So kick back and dive into this monumental piece of blackened/progressive metal art. I'm sure many a metal enjoyers and music nerds will have this record on their top-10 metal album list at the end of the year…
---
!
Dødheimsgard socials and merch: Facebook, Instagram, Direct Merch  
Please buy physical music or download it from the bands official sources and don't stream it for free because it steals your artists' income.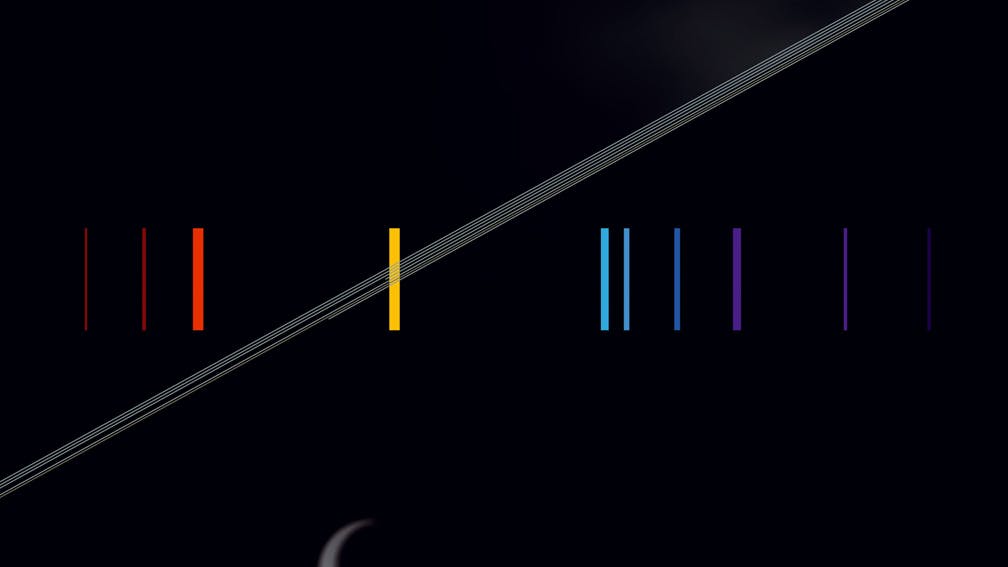 Album Review: Dødheimsgard – Black Medium Current